Glass Art is a beautiful and rewarding Art.
The Glassworks provide training in stained glass, copperfoil work, glass fusing and frit and more......
All our classes are advertised In our Shop on this website and also on our Facebook Page
Book your place on our Classes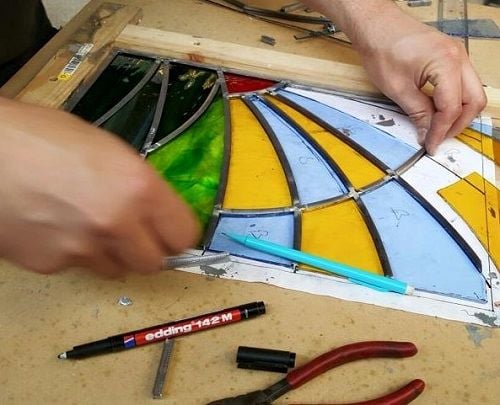 The Glassworks @ The GlassHouse offer Stained Glass training from beginners classes, through to advanced level.
Starting with a beginners one day class, you will learn how to cut glass and create your own panel by leading the pieces together.
Next stage is to attend our intermediate and advanced courses taking you to a level of skill where you can progress onto making your own designs.
Copperfoil work allows you to progress onto more detailed designs or perhaps make sun catchers and decorations.
Whether you have never worked with glass before or have had some experience we will guide you through the process ensuring you have fun and learn new skills.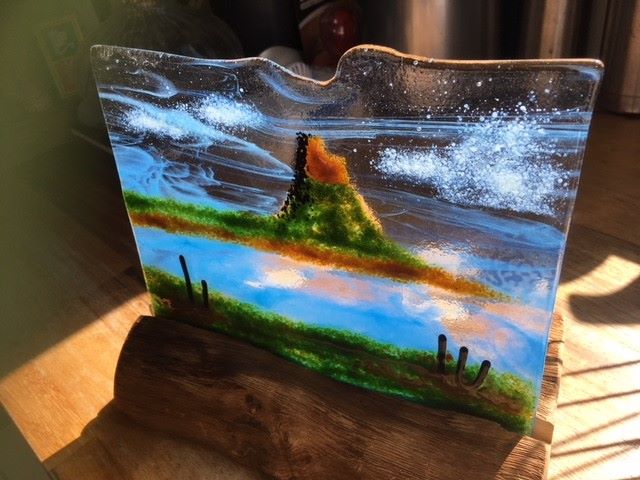 Working in collaboration with local glass artist, Karen Griffiths, we offer an extensive range of classes working with specialist glass.
Fusing and Frit work can produce stunning pieces of art as well as jewellery.
Short classes and courses are available for all levels.