Book your place on our Classes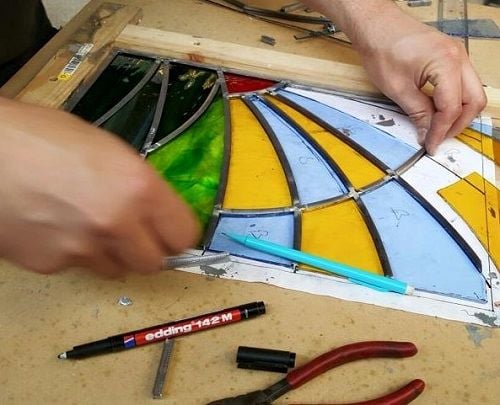 The Glassworks @ The GlassHouse offer Stained Glass training from beginners classes, through to advanced level.
Starting with a beginners one day class, you will learn how to cut glass and create your own panel by leading the pieces together.
Next stage is to attend our intermediate and advanced courses taking you to a level of skill where you can progress onto making your own designs.
Copperfoil work allows you to progress onto more detailed designs or perhaps make sun catchers and decorations.
Whether you have never worked with glass before or have had some experience we will guide you through the process ensuring you have fun and learn new skills.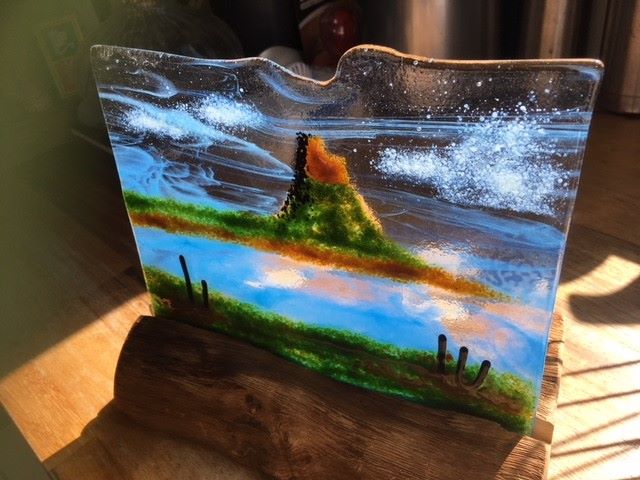 Working in collaboration with local glass artist, Karen Griffiths, we offer an extensive range of classes working with specialist glass.
Fusing and Frit work can produce stunning pieces of art as well as jewellery.
Short classes and courses are available for all levels.
Cancellation and Attendance Policy;
In the event of a class being cancelled by the Host, the option of a full refund will be issued or the student may request a date transfer if available.
Cancellations by the student over 28 days of the class date – we will offer a full refund or date transfer if available at the discretion of the student.
Cancellations by the student within 28 days of the class date – we are unable to offer a refund or date change. Please see following information:
If we are able to re-sell your place a refund will be given at all times and every effort will be made to re-sell at all times.
COVID – special conditions – If you are experiencing any symptoms of Covid and/or subject to quarantine/isolation restrictions and/or anyone in your household has tested positive – within 7 days of your class – Please DO NOT ATTEND. Our standard cancellation policy applies however, if your place is not able to be re-sold and cancellation is within 7 days of your class date we will offer you an item made by your tutor and this can be posted to you or collected at an agreed date.
Non-attendance – if you do not attend on the day of your class you will not be eligible for a refund or class transfer.
Payment of your class fee and/or purchase of gift certificates is deemed as acceptance of our terms and conditions.